Dickson assures on NDU's funding
By Samuel Oyadongha
Yenagoa—Bayelsa State governor, Seriake Dickson, has pledged the government's commitment to inject funds for the infrastructural and manpower development of the state-owned Niger Delta University, NDU, to attract reputable lecturers and students to the institution.
Dickson gave the assurance in Yenagoa during the submission of the interim report on NDU to him by the Chairman of the Committee, Professor Stephen Odiowei.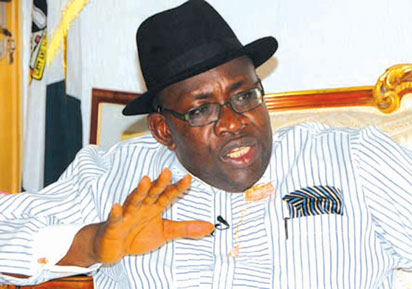 According to him, NDU had the potential for self sustainability and noted that the challenge for the government was how to raise funds to close the gap on the neglect the institution suffered in the past by investing to raise the capacity of the university.
The governor, who also  pledged to support the committee to ensure that it formulated a development plan for the Niger Delta University, promised to study the interim report, with a view to taking the most appropriate decisions that would impact positively on the institution.
The post Dickson assures on NDU's funding appeared first on Vanguard News.
Do you have something awesome to share with the world? Click here to share
Do you ever have any question about anything you wish to ask and get answer? Click here to ask
Follow us on twitter @NigeriaTodayNG
This post was syndicated from Vanguard News. Click here to read the full text on the original website.