Comedian, Koffi, denies buying a petrol station
During the week, reports went viral on social media that top Nigerian comedian, Koffi Tha Guru, bought a petrol station, but the controversial entertainer has come out to clear the air about the spurious rumour which almost went south.
Koffi himself sparked off suspicions when he shared a photo of himself in a newly opened petrol station in Omole Estate, Ogudu area of Lagos state, on his Instagram page with the caption, "Beast mode, just got me a station of free fuel. New year hustle, we going in, hit the ground running." Within some seconds of sharing the photo, congratulatory and goodwill messages began to pour in from his friends, fans and fellow entertainers, wishing him more successes.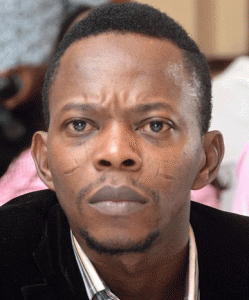 To set the records straight on the misconception already flying around, a frightened Koffi stormed the comment section of his earlier social media post to clear the air. He however admitted that his post was a mere sarcasm which misled people to misinterpret him. He appealed to people spreading the rumour to quit because he was scared of being robbed again.
"I no buy am o, na hustle I go hustle there, I no buy fuel station o, ah make them stop that rough play o. Biko don't let armed robbers visit me again, I didn't buy fuel station, my sarcastic post refers to the free fuel tag because I know the owners and helped with the unveiling", he announced.
The post Comedian, Koffi, denies buying a petrol station appeared first on Vanguard News.
Follow us on twitter @NigeriaTodayNG
This post was syndicated from Vanguard News. Click here to read the full text on the original website.