Tillerson's diplomatic foray and end to bellicosity
By Sonny Atumah
The global focus on Donald John Trump who takes office as the 45th President of the United States of America next Friday shifts to Rex Wayne Tillerson who is in line as the next United States Secretary of State. Tillerson was nominated to the position of the highest diplomat in American communication and relationships management from the petroleum super major ExxonMobil where he was Chairman and Chief Executive Officer.
The 64 year old civil engineer commenced his expedition in Exxon after graduating from the University of Texas at Austin in 1975 and journeyed for 30 years before leading the number one publicly traded global Petroleum Company from 2006 to 2016. If the Senate Foreign Relations Committee confirms his nomination, he would be the first American Secretary of State without government and formal foreign policy experience.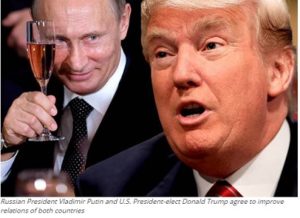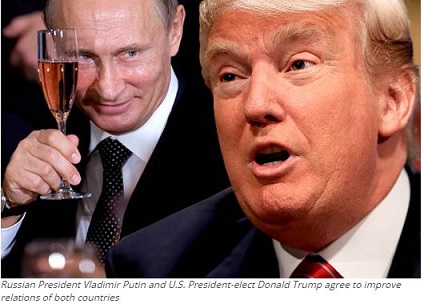 Some foreign relations experts believe that his inexperience in public service would be a minus for him, while others say his management of multibillion dollar projects and negotiations with Heads of State on energy matters globally gave him an understanding of the public sector to transform him from oil deals to diplomacy.
Tillerson was grilled for nine hours on global issues including Russia, sanctions, China, climate change, petroleum, transparency, among others at the confirmation hearing at the Capitol last Wednesday. Senate Foreign Relations Committee Chairman, Bob Corker on Thursday felt good about Tillerson's confirmation. To him the candidate addressed senators concerns well especially his relationship with Russia.
At the grilling he told the committee that Russia posed a danger but was expected to protect its own interests. In spite of his relationship with Putin for almost two decades; he called Russia an 'unfriendly adversary'. He condemned Kremlin's annexation of Crimea though he was against sanctions on Russia's action in 2014. His reason was that sanctions would not work on Russia for its invasion of Ukraine to annex Crimea. To him the Obama administration would have provided Ukraine with cover defending its borders. Tillerson said "The absence of a very firm, forceful response to the taking of Crimea was judged by leadership in Russia as a weak response."
Was Tillerson perceived detour placed country above self. Global Witness in December 2016 alleged that Tillerson and ExxonMobil have been critical of economic sanctions as a tool of foreign policy. It said ExxonMobil reported that Russian sanctions cost the company US$1 billion. To the watch dog Tillerson if confirmed will be well-positioned to push for the easing or lifting of sanctions and ExxonMobil stands to benefit from it.
He believes America should take a tougher stance on the South China Sea which the Chinese military is building islands and placing military assets on them. And that would send a clear signal to China that the island-building should stop and their access to those islands would not be allowed.
His relationship with Russian leader Vladimir Putin started in 1999 when he represented Exxon's interests in Russia. In 2011 Tillerson had an agreement to drill for oil in the Arctic alongside Rosneft one of the three national oil companies of Russia. The deal was struck in Putin's residence in Sochi.  In exchange for the drilling rights in the Arctic Tillerson gave Russia access to oil fields in his home state Texas and in the Gulf of Mexico. In 2013, Putin rewarded Tillerson with one of the highest honours to foreigners, the Order of Friendship.
An issue in Tillerson's testimonies which seems incongruous with Trump is on the Kremlin. Trump has been accused of a cozy up to Russia in his electioneering and reluctant in admitting that the Kremlin was behind the election hacks. However, he never minced his words that having a good relationship with Russia is a good thing. To him the U.S. has had enough problems around the world without yet another one. At the Senate Foreign Relations screening, Tillerson said: "My love of country and my patriotism is going to dictate that I serve no one's interests but that of the American people."
Would the Russians be delighted by the recent stance of Tillerson? To some, America should be forgotten as the bearer of values in the next four years of Trump. Moscow thoughts were that practical results with America were returning with Tillerson. The Russians, analysts said, were indeed desirous of a new diplomatic approach that would stop putting principles ahead of profits but with bargains that treat Russia as equal partner in world politics. If America under the Trump administration is about the deal game, Putin may be delighted.
It is not clear whether Tillerson's approach may be another thumping good read for Trump in opening up vistas of cordiality into hitherto checkered diplomatic relations between the United States and other power blocs in global politics. But he may be cracking the diplomatic barrier between the U.S. and Russia, two world powers that have had numerous proxy wars across the globe in Syria, Yemen, Ukraine, Darfur and Angola and elsewhere. The United States and Russia are respective allies of Middle East internecine oil rivals, Saudi Arabia and Iran.
Tillerson's nomination may have been influenced by his reputation of a non-mawkish expert with a high degree of efficiency in smart deal making which is likely to play out in the Trump's presidency. His excellent relationship with the Russian strong man Vladimir Putin is what John Hamre, the President and CEO of the Centre for Strategic and International Studies was reported to have said that Tillerson has had more interactive time with Putin than any other American excepting Henry Kissinger. That also would have avidly played out in Trump's acceptance of recommendations from prominent GOP members James Baker, Condoleezza Rice, former Secretaries of State and Robert Gates, former Defence Secretary.
Global Witness campaign against Tillerson's confirmation was rife that ExxonMobil or its corporate predecessor Mobil allegedly engaged in questionable transactions with governments of oil-rich countries namely, Nigeria, Angola, Equatorial Guinea, Chad and Kazakhstan. To the organization, such deals have contributed to entrenching poverty, fuelling instability and violating human rights in some of the world's most volatile regions.
The report said that Exxon's insistence on keeping its payments to the United States government secret undermines the US government's commitment to a more open natural resources sector through the Extractive Industries Transparency Initiative, EITI. Other oil companies, including BP and Shell, have reportedly made payments to the US government, while Exxon has chosen not to.
Prominent committee member and fiery Republican Senator, Marco Rubio who ran against Trump for the presidential nomination at the confirmation hearing brought to the fore the competences and experiences required of an aspiring American to public office. From his questions that were more interrogative, it was obvious that Tillerson's responses could make him scale through the confirmation huddle. We need a world devoid of wars if Tillerson is successful.
The post Tillerson's diplomatic foray and end to bellicosity appeared first on Vanguard News.
Follow us on twitter @NigeriaTodayNG
This post was syndicated from Vanguard News. Click here to read the full text on the original website.