2017 Budget Public Hearing: We will consider stakeholders' inputs – Senate
The Senate on Wednesday assured of its commitment to consider submissions by major stakeholders at the three-day Public Hearing on the 2017 Appropriation Bill, which ended on Wednesday.
Chairman of the Committee on Appropriations, Sen. Danjuma Goje, gave the assurance at the closing of the session organised by National Assembly Joint Committee on Appropriations in Abuja.
Goje said that the submissions of the stakeholders were very germane to tackling the current economic challenges in the country, including recession.
He said that the committee would write a report from 44 submissions made by no fewer than 60 stakeholders, who attended the public hearing. "The hearing is first of its kind in the National Assembly.
"The level of excitement and enthusiasm shown particularly by civil society organisations is an encouragement to continue with the initiative. "It is impressive that the hall is full till the third day, showing commitment to the budget process.
`The objective of this hearing is to produce a budget by Nigerians and for Nigerians,'' he said.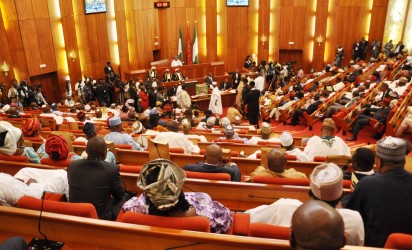 Goje disclosed that a number of issues cutting across all sectors of the economy were raised during the hearing, adding that some of the issues bordered on pension, health, agriculture, education and road.
He stressed that the issues required urgent attention as they were critical to the development of the country.
"We spent a lot of time to discuss pension, to find a way out of the problem of abandoning people who have served this country at old age.
"One issue that was recurrent at the hearing was that National Assembly ought to assert itself in view of powers of appropriation it possessed, to produce people's budget to reflect the wishes and aspirations of Nigerians''.
The chairman thanked the stakeholders for their inputs, saying that it would go a long way in enriching the final product.
He prayed that God would give lawmakers the grace to do the right thing that would get the country out of its challenges.
The post 2017 Budget Public Hearing: We will consider stakeholders' inputs – Senate appeared first on Vanguard News.
Do you have something awesome to share with the world? Click here to share
Do you ever have any question about anything you wish to ask and get answer? Click here to ask
Follow us on twitter @NigeriaTodayNG
This post was syndicated from Vanguard News. Click here to read the full text on the original website.