Ojukwu would've joined APC if he was alive —Ex-Rep
By Vincent Ujumadu
Awka—A FORMER member of House of Representatives for Anambra East and West Federal Constituency, Chief Ralph Okeke, said, yesterday, that the late Igbo leader, Dim Chukwuemeka Odumegwu Ojukwu, would have joined the All Progressives Congress, APC, to ensure national integration, if he was still alive.
He said: "It is a shame that Anambra State is still governed by a party that exists only in one state. I know for sure that if Dim Chukwuemeka Ojukwu were alive today, he would have joined APC for national integration.
"This is because Ojukwu's intention was to raise APGA so that it could be accepted nationwide and subsequently win the presidency. But now that some characters have made it remain as one state party, I am sure that the Ikemba would have joined other well- meaning Nigerians in APC to make Anambra and the country great."
Okeke, who spoke with reporters in Awka, expressed disappointment that Anambra State had not moved at the pace it ought to, considering its abundant human and other resources that would enable it to excel and be a role model for other states.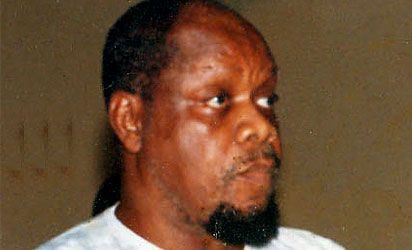 The former lawmaker, who was the deputy governorship candidate of APC in the 2013 governorship election and the senatorial candidate of the same party for Anambra North Senatorial District in the 2015 general election, said he had been equipped to govern the state to take it to an enviable height.
Okeke, who is a member of Board of Trustees (BoT) of APC,  said his decision to run for the office of Governor of Anambra State in the forthcoming governorship election was borne out of his desire to effect a positive change in the state.
According to him, the desire to effect a positive change that would give the hardworking people of Anambra State a new lease of life, informed his decision to run for the office of governor.
He said further: "Anambra State is one of the states in Nigeria with the potentials to excel and be a role model for others, but the reverse is painfully the case. Awka the capital city is nothing short of a glorified village. It is a common sight to see visitors to Anambra scampering to Enugu, Owerri and other neighbouring states once it is nightfall for better facilities.
The post Ojukwu would've joined APC if he was alive —Ex-Rep appeared first on Vanguard News.
Follow us on twitter @NigeriaTodayNG
This post was syndicated from Vanguard News. Click here to read the full text on the original website.