Bayelsa govt, Army avert shutdown of Agip facility
By Onozure Dania
Bayelsa State Government and the authorities of the Joint Military Task Force, JTF, code named Operation Delta Safe, have intervened and averted the planned protest by youths of Okoroma community in Nembe Local Government Area of Bayelsa State to shut down the Obama flow station operated by Nigerian Agip Oil Company Limited, NAOC.
The planned protest by the youths and members of Okoroma Patriotic Movement against Agip was over the alleged N3.6 billion debt owed for security and marine services rendered by the youths to the company.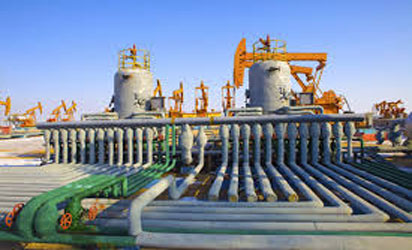 The protest, which was planned to take place on March 23, 2017 has witnessed the intervention of the state government and JTF following petitions by aggrieved members of the Okoroma Patriotic Movement submitted to security agencies.
Some state government officials confirmed that the Bayelsa State Government through the state Peace and Conflict Resolution Committee, headed by the state deputy governor, Rear Admiral John Jonah (retd), intervened and vowed to ensure that the matter was resolved amicably.
Also, the authorities of the JTF prevailed on the youths to put on hold the planned protest, while pursuing a peaceful resolution to the matter.
The decision by the JTF to avert the violent breach of Agip operations was taken to avoid incidents that will derail the rising gains of the peace tour embarked upon by the Vice President, Professor Yemi Osinbajo.
Some stakeholders in the state argued that the attitude of Agip towards contractors and host communities was capable of threatening the existing peace achieved by the President Muhammadu Buhari administration.
The youths had in a petition dated January 16, 2017, sent to the Commander of the JTF, alleged that though there were series of attempts by the Coordinator of the Security and Marine Services job for Agip, Kuro Nyenye, to recover the alleged debt was met with illegal arrest, intimidation and oppression, the youths and women who are the beneficiaries of the job have taken it upon themselves to shut down the flow station until the money is paid.
Some of the angry youths confirmed to leadership that the contract entered into with Agip is allegedly being hampered by some top management staff of the company.
It was alleged that the top management ordered the non-payment of the owed money to pay the youths for alleged jobs done due to personal difference with their Coordinator and some members of the community.
The post Bayelsa govt, Army avert shutdown of Agip facility appeared first on Vanguard News.
Follow us on twitter @NigeriaTodayNG
This post was syndicated from Vanguard News. Click here to read the full text on the original website.