Excitement in PH as Basketmouth, Bovi, Salvador others rock Glo Laffta Fest
Residents of Garden City of Port Harcourt, Rivers State, relished a laughter-filled Easter Sunday as some of the continent's funniest comedians treated inhabitants of the oil-rich city to sublime funtainment at the Glo Laffta Fest comedy show held in Port Harcourt.
The Glo Laffta Fest, rated as Nigeria's most popular comedy tour brand, organised by the data grandmasters, Globacom, was held at the Aztech Arcum, Stadium Road, Port Harcourt Port Harcourt.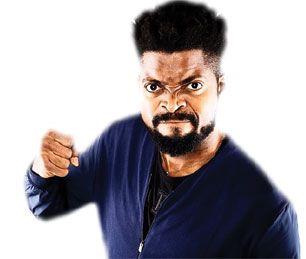 The star attraction of the night was the home-grown talent, Arinze Baba, who tore the hall apart with imaginative stories and incredible punch lines, finishing his routine to an uproarious applause from the audience, most of whom were on their feet and were either whistling loudly or hollering on top of their voices.
He was followed by more established stand up acts, Acapella and Bash, while the master joke merchants, Basketmouth, Bovi, Gordons and Salvador from Uganda, vividly demonstrated why they have remained enduring stars on the continent's entertainment firmament.
There was also room for up and coming talent to strut their stuff on the grand stage of the crowded event centre, with the duo of GSN and K.O. Baba leading the pack.
The post Excitement in PH as Basketmouth, Bovi, Salvador others rock Glo Laffta Fest appeared first on Vanguard News.
Follow us on twitter @NigeriaTodayNG
This post was syndicated from Vanguard News. Click here to read the full text on the original website.