I won't be pressurized to change my style of comedy — Kenny Blaq
BY ROTIMI AGBANA
Otolorin Kehinde, aka Kennyblaq, has gradually warmed his way into the heart of the Nigerian entertainment industry with his unique style of comedy. The budding humour merchant who describes his brand and style of comedy as 'Musicomedy' has emphatically declared that he would not be pressurized into changing his brand because that is what makes him stand out from his colleagues in the rib-cracking business. He told Showtime in an exclusive chat that he has been under pressure from all angles to change his style but he is not ready to bulge because being a 'musicomedian' is unique to him.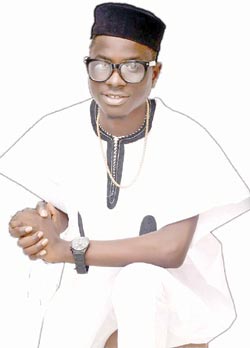 In his words, "I would describe my brand as 'musicomedy', other people say their jokes but I sing my jokes. I have a lot of popular demands to change my style, people want me to do this or do that, but I say I'm like the artiste of the comedy industry. I'm like the comedy DJ that mixes songs together to tell a story, I'm a story teller who is a music comedian; so I won't change my style for anybody." Meanwhile, the fast rising entertainer is gearing up for his debut comedy concert tagged 'The Oxymoron of Kennyblaq', slated for July 23rd, 2017, at Eko Hotel and Suites.
The post I won't be pressurized to change my style of comedy — Kenny Blaq appeared first on Vanguard News.
Do you have something awesome to share with the world? Click here to share
Do you ever have any question about anything you wish to ask and get answer? Click here to ask
Follow us on twitter @NigeriaTodayNG
This post was syndicated from Vanguard News. Click here to read the full text on the original website.