Poor Power Supply: Sapele protests again
By: Godwin Oghre
The people of Sapele, Delta State yesterday for the umpteenth time protested against poor power supply, blocking major roads, particularly the adjoining roads to the center of the city known as Olympia, causing  traffic jam.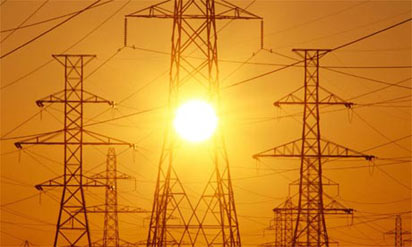 Barr. Mike Egbune, who spoke for them just said, "The protest is to draw the attention of the federal and state governments to the plight of the people of Sapele who have two power generation stations yet they are only supplied light for less than five hours daily."
"We have two power generation stations in Sapele, one of them, a step-down generation station at Amukpe, has a 90 KVA transformer with a generation capacity of 72 MGWTS. Sapele only needs 47 MGWTS, yet the company supplying light to Sapele, Benin Electricity Distribution Company, BEDC, has refused to lift power from our generating stations to supply the area, making the power stations to lie fallow."
"The company has therefore failed to comply with the federal government directive to power generation stations across the country to supply constant light within 5 kilometers radius in their host communities. As such, the government should call BEDC and the two power generation stations to order."
Barr. Egbune also said, "Also BEDC has refused to give us meters. As such they are giving us estimated bills that are outrageous for service not rendered. We are a host community of two power generation stations in the country and we should be supplied light."
The protesters carried placards, some of them read, "We are tired of darkness," "BEDC give us light," Buhari call BEDC to order," among others.
The post Poor Power Supply: Sapele protests again appeared first on Vanguard News.
Follow us on twitter @NigeriaTodayNG
This post was syndicated from Vanguard News. Click here to read the full text on the original website.