Party Chieftain lauds Okowa on Town Hall meeting
By Julius Oweh, Asaba
A leading political icon in Isoko nation and a chieftain of the People's Democratic Party, Chief Askia Ogieh has lauded the Delta State Governor, Dr Ifeanyi Okowa for holding consultations with people from the grassroots through Town hall meetings.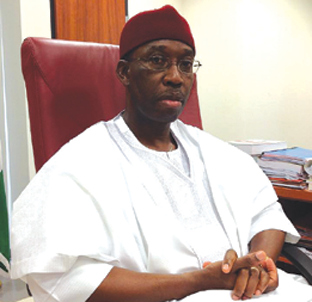 Ogieh made this commendation at Oleh, headquarters of Isoko South local government area while speaking to newsmen recently at the end of the governor's Town hall meeting with Isoko people.
Ogieh who is also an executive director with Delta State Oil Producing Areas Development Commission stated that  the Town hall meeting afforded the electorate a unique opportunity to discuss matters with the state governor, thereby making the governor to get first hand information about the people's needs and aspirations.
The politician also commended the Isoko people for attending enmasse the town hall meetings, adding that it has demonstrated that the Isoko people still believe in Okowa and the PDP as a party.
Ogieh assured that Okowa as a listening governor would surely address the issues raised by them with the ultimate aim of building trust between the governor and the Isoko nation.
The post Party Chieftain lauds Okowa on Town Hall meeting appeared first on Vanguard News.
Follow us on twitter @NigeriaTodayNG
This post was syndicated from Vanguard News. Click here to read the full text on the original website.