Ronaldo ready to power Madrid to title
Real Madrid's apex predator struck again on Wednesday evening against Celta Vigo, powering home two of their four goals in a 4-1 win. Cristiano Ronaldo is sharp, showing absolutely no signs of slowing down in the dying weeks of the season, and it is for that very reason that  both Barcelona and Juventus should be very concerned.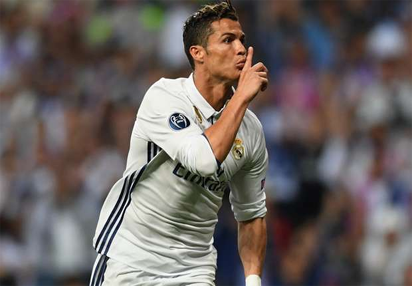 His own awareness and admittance of his age has stood him in fantastic stead to help Real Madrid lift both their first LaLiga title since 2012, and successive Champions League trophies under Zinedine Zidane
Gym work, different regimes and an acceptance that rest is vital have not just been three pillars on which Ronaldo has built the end of his season. Real Madrid's trophy aspirations very much rest on the same foundations. In his last eight competitive games, the 32-year-old has netted 13 goals, including two Champions League semi-final hat tricks.
All of his preparation has led up to this moment. Two games, the first against Malaga tomorrow, which could add two trophies to an already bulging legacy.
There is perhaps nothing more dangerous than a Cristiano Ronaldo that accepts the limits of his own body, but not the possibilities it can still offer in and around the penalty box
"There is still one game to go.  We know that we have to keep going right until the end, and team has been really good, we've played well, with confidence. We know that Málaga are strong at home, but we have to concentrate on ourselves, go there, and win."
"We're going there for a win.  This team always has that objective. We're Real Madrid and we have to demonstrate that we're better and that we want to be the champions."
Speaking of a possible double, he stated that  "we're thinking exclusively about Sunday.  We have to win to be the champions. After, we have 15 days to prepare for the Champions League."
The post Ronaldo ready to power Madrid to title appeared first on Vanguard News.
Do you have something awesome to share with the world? Click here to share
Do you ever have any question about anything you wish to ask and get answer? Click here to ask
Follow us on twitter @NigeriaTodayNG
This post was syndicated from Vanguard News. Click here to read the full text on the original website.