Persons with disabilities take on the runway at Hot Pink Fashion Show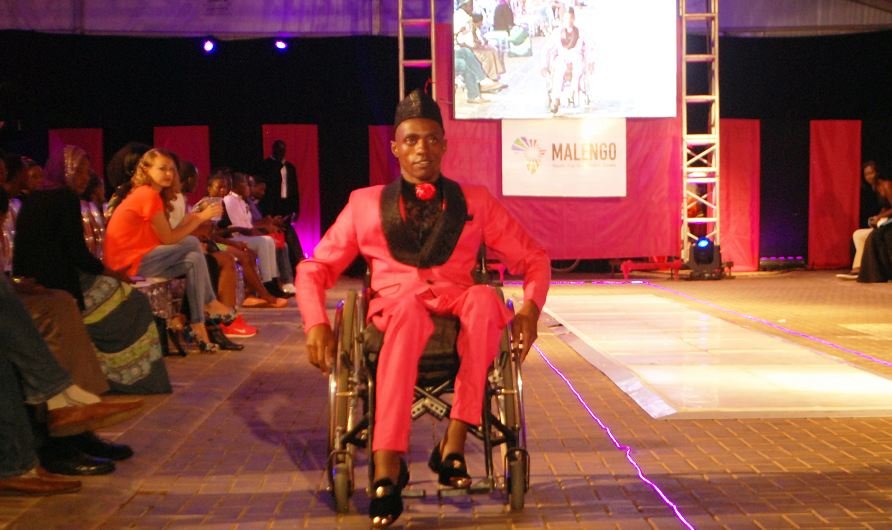 By Our Reporter
Persons with disabilities were put in the spotlight at Hot Pink Catwalk Charity Show that was held at Imperial Mall, Entebbe on Saturday.
The one of a kind fashion show saw models with disabilities and albinism take on the runway alongside the able-bodied persons. They showcased different collections by an inclusive cast of top designers who included Elijah Macquinn, Doris Sabiiti, Muyomba Julius, Mihunde and Kori House of Couture & Design among others.
Held under the theme, "breaking myths", the fashion show which is now in its second edition aimed to debunk stereotypes and myths that perpetuate inequality by exposing the artistic and creative talents of persons with disabilities.
Addressing guests at the fashion show, Michelle Omamteker, the Executive Director Malengo Foundation, emphasized the need for inclusive development so as to ensure no one is left behind.
"Inclusive development is who we are about!" She stated. "Development says lets move forward, but  Inclusive development says lets move forward and ensure that no one is left behind."
"When we focus on inclusive development we see how much society is losing out on. In order to leave no one behind especially regarding disability issues and disability rights, we must focus on eclipsing development at every discussion of the development agenda." She added.
Malengo Foundation is a youth-led organization actively participating in creatively propagating all the 17 United Nations Sustainable Development Goals (The Global Goals) to youth across the African continent with specific reference to Goal 10 for Reduced Inequalities.
The post Persons with disabilities take on the runway at Hot Pink Fashion Show appeared first on Bigeye.ug.
Do you have something awesome to share with the world? Click here to share
Do you ever have any question about anything you wish to ask and get answer? Click here to ask
Follow us on twitter @NigeriaTodayNG
This post was syndicated from Bigeye.ug. Click here to read the full text on the original website.