NGO wants issues on female genital mutilation in school curriculum
Kuje (FCT) – Women Friendly Initiative, an non-governmental organisation, has called on the Federal Ministry of Education to introduce a subject relating to female genital mutilation in school curriculum.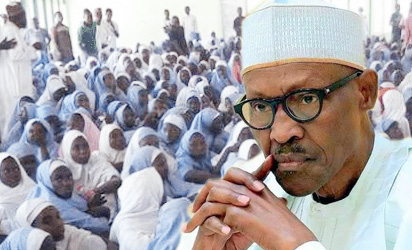 Mrs Kehinde Afolabi, the coordinator of the group, made the call in an interview in Kuje on Saturday, observing that the inclusion would boost awareness on the dangers of female genital cutting.
According to her, female genital mutilation is deeply rooted in culture and some traditions that should not be allowed to continue in the society.
Afolabi noted that the youth needed necessary information against the practice that could empower them as well as assist them in share such information with their peers.
"Female genital mutilation is traditionally the specialisation of traditional healers, birth attendants or members of the community.
"Such practice must not be institutionalised nor be performed by any health professionals in any community.
"We are calling on the government and relevant stakeholders to support the campaign against female genital mutilation in the country,'' she said.
However, she urged government and relevant organisations to embark on sensitisation of young girls on the implications of female genital mutilation.
The coordinator said that involving school children in the campaign against female genital cutting by teaching it in schools would build their capacity to become advocates in awareness creation against the practice.
"It is necessary to promote awareness of the problem by educating the policy makers, general public, health workers and community leaders in the country.
"Why risk the lives of our women? Let's join hands and eliminate female genital mutilation in Nigeria today," Afolabi pleaded.(NAN)
The post NGO wants issues on female genital mutilation in school curriculum appeared first on Vanguard News.
Do you have something awesome to share with the world? Click here to share
Do you ever have any question about anything you wish to ask and get answer? Click here to ask
Follow us on twitter @NigeriaTodayNG
This post was syndicated from Vanguard News. Click here to read the full text on the original website.