Anambra poll: Zoning becomes an issue again
By Vincent Ujumadu
AFTER initially dismissing zoning as a non issue in the Anambra governorship election, many stakeholders in the state are beginning to realize that it is the only way to ensure equity and fair play among the three senatorial zones.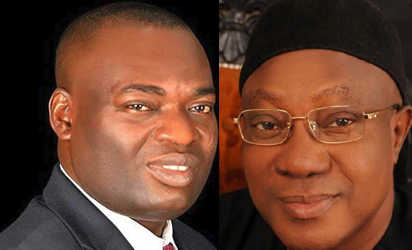 It was former Governor Peter Obi,  from Anambra Central, that fought hard to entrench zoning as a political process in his then party, APGA, when he insisted that the governorship slot should go to Anambra North after his tenure. He had argued that Anambra Central having done eight years through him and another former governor, Senator Chris Ngige, having done three years, it was only proper for power to shift to the North, which was yet to produce a governor for the state since its creation.
That was how Obiano from the North emerged and the popular opinion is that he should be allowed to complete two tenures of eight years or, in the alternative, other political parties should present only candidates from the North to compete with him.
Groups that had made their input on this matter include the Anambra Union, Ohanaeze Ndigbo, Anambra State Association of Town Unions, ASATU, Anambra State Traditional Rulers Council, Anambra Traders Association, among other groups.
With the incumbent Governor Obiano of APGA almost assured of getting his party's nomination, some interest groups are urging other political parties to also select their candidates from Anambra North so as not to disrupt the zoning arrangement.
Recently, the state chapter of Ohanaeze Ndigbo, at a joint meeting with traditional rulers and President's General of the 177 autonomous communities of the state enjoined all political parties to pick their flag bearers from Anambra North for the November election.
Also, the Anambra Traditional Rulers Council, at their two-day meeting in Awka called on political parties to support the zoning by allowing Anambra North to complete eight years, stressing that zoning would not only engender peaceful politicking and coexistence, but would also reduce cost of election.
Similarly, an APC governorship aspirant, Dr. Chike Obidigbo wrote the national leadership of the party, informing it of the need to adhere to the zoning arrangement in the selection of its flag bearer.
Obidigbo argued that both APGA and PDP had, in principle, adopted zoning and seeking their candidates from Anambra North, reminding the APC leaders of the party's constitutional provision in article 20 (v) which provided for rotation of offices.
The post Anambra poll: Zoning becomes an issue again appeared first on Vanguard News.
Follow us on twitter @NigeriaTodayNG
This post was syndicated from Vanguard News. Click here to read the full text on the original website.